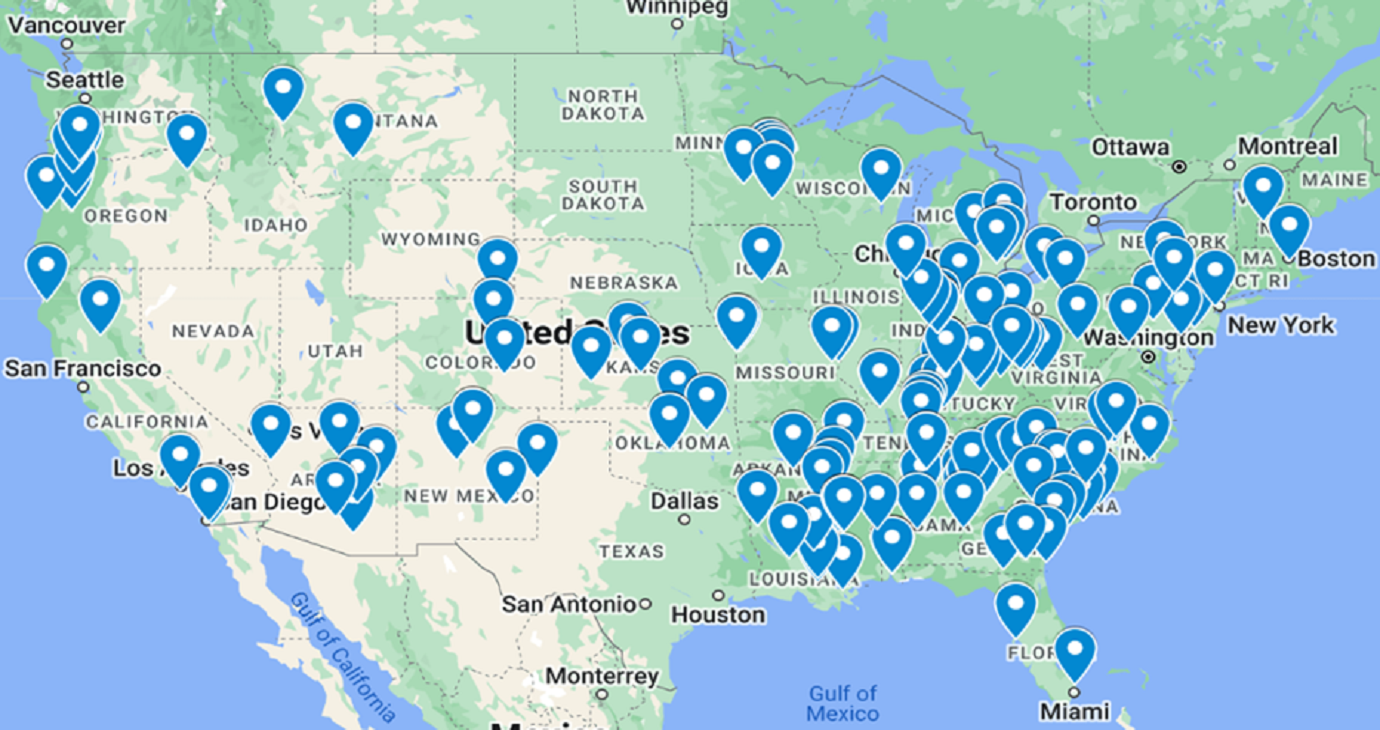 Watch: International Nursing Jobs with Fresenius Medical Care
Dreaming of practicing nursing in the United States? Opportunities abound for experienced international nurses, enabling skilled clinicians to grow professionally and personally.
Premier staffing company O'Grady Peyton International, an AMN Healthcare company, helps nurses find a rewarding place to work in the United States with trusted healthcare partners like Fresenius Medical Care. Ranked as one of America's best employers for nurses, with thousands of facilities across the country, Fresenius provides comprehensive care for people with chronic kidney disease, including hemodialysis at its centers, home dialysis, patient education, and more.
Join us for a special, recorded Facebook event to learn more about U.S. nursing jobs with Fresenius Medical Care. You'll also learn what steps to take if you want to begin the process of coming to practice in America.
A Special Event with Fresenius & O'Grady Peyton
During this special online event for international nurses, you'll hear from:
Dayle Watts, account manager for the International RN Program with

Fresenius. Watts has worked with the company for the past eight years.

Cheryl Cote, RN, talent acquisition manager in clinical operations with

Fresenius, supporting the nurses placed by O'Grady Peyton. She has worked for Fresenius for 17 years.

Janeen Neale, talent acquisition manager with

Fresenius. Neale began working for the company in 2011 and has held several positions.

Deirdre O'Regan, senior director of recruitment at O'Grady Peyton International, was the host for the event. She has worked in international nurse staffing with O'Grady Peyton International for 16 years.
Speakers highlight the opportunities for international nurses at Fresenius and answer a number of questions from international nurses who were in attendance for the live event. Watch now.
Opportunities and benefits of working with Fresenius
Fresenius Medical Care offers opportunities to advance nurses' skills and growth, including home dialysis. The company offers advancement programs, leading to positions as trainers or managers.
Nurses can work in Fresenius inpatient or outpatient settings on their assignments. Inpatient nurses may work in critical care or on a small dialysis unit. The chronic outpatient settings vary in size from 10 chairs to 40 chairs. Nurses in the outpatient setting form bonds with patients and their families.
Fresenius operates 2,600 outpatient dialysis centers in the United States, employing 70,000 nurses. Additionally, the company has dialysis centers all over the world.
Commitment to diversity, equity and inclusion
The company supports diversity, equity, and inclusion. Fifty-one percent of Fresenius employees are ethnically diverse, and 72 percent are women. Fresenius promotes a family-like workplace. The nurses in the dialysis centers and inpatient units welcome and support incoming international nurses and their families. The patient population also is diverse.
A robust
12-week
orientation program
The company offers a 12-week orientation for nurses, including a mixture of theory and the basics of dialysis in a classroom setting and working one-on-one with a preceptor in a clinic. Fresenius provides learning opportunities to ensure nurses feel competent working in its centers or its acute care units, as well as continuing education opportunities.
The company also offers a full suite of benefits and support programs for its permanent and international staff.
About Fresenius Medical Care
Forbes magazine has rated Fresenius Medical Care as one of America's best employers, and it is the world's largest provider of products and services for individuals with renal disease.
Fresenius puts people first, every day, and that includes patients and employees. The company is committed to delivering superior care that improves patients' quality of life and sets standards for the healthcare industry.
Fresenius produces products and delivers services that are safe and of high value. The company's core values include collaborative work environments; being proactive, getting things done; reliable service with integrity; and excellence, exceeding expectations.
How O'Grady Peyton partners with Fresenius
O'Grady Peyton International has 40 years of experience supporting international nurses as they transition to nursing jobs in the United States. We partner with the talented team at Fresenius Medical Care to ensure a good fit and a rewarding career for every nurse candidate.
Our team members can help clinicians learn English and guide nurses to the English exam approved in their state of employment. Nurses must pass the NCLEX before starting the immigration process. Nurses wanting to work at Fresenius need current dialysis experience.
O'Grady Peyton International will handle relocation, testing requirements, visa assistance, and support with other logistics. Our experienced team will help throughout the transition to working in America and prepare nurses to succeed in their role with Fresenius.
Related: How O'Grady Peyton Helps Our International Nurses with Immigration, Green Cards and Family Members
Ready to start your international nursing journey?
The O'Grady Peyton International team stands ready to connect you with nursing jobs at Fresenius Medical Care and other employers throughout the United States.
Are you an international nurse with questions about coming to work in the USA? 
Learn more about our USA Nursing Program or Apply Today.