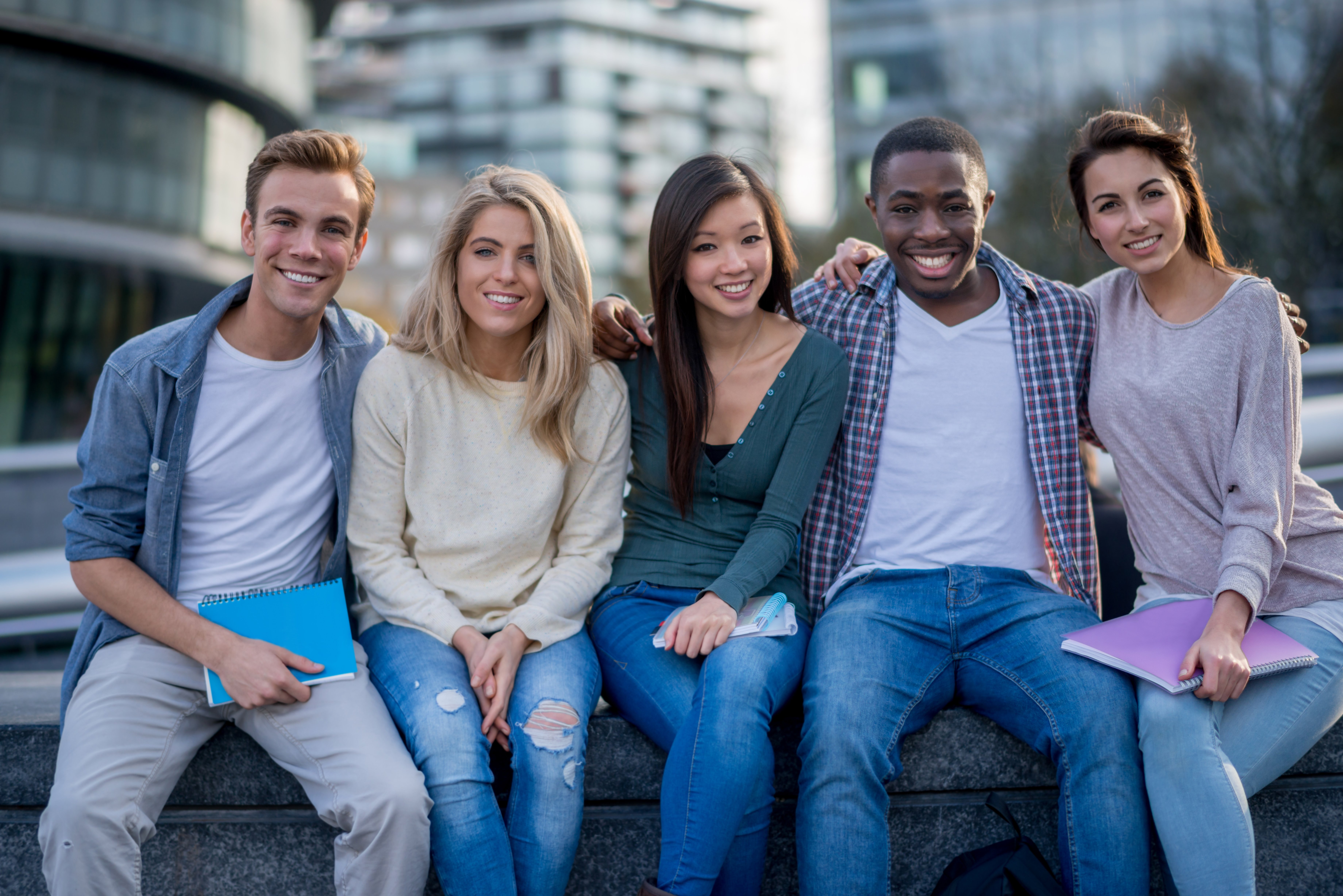 How O'Grady Peyton Helps Our International Nurses with Immigration, Green Cards and Family Members
Endless opportunities, great locations, top-notch facilities, and excellent compensation are just a few of the reasons why international nurses pursue a career in America. When these nurses partner with O'Grady Peyton International, they will enjoy immigration, relocation, clinical and social support throughout the entire process. This includes examination preparation, licensure, visas and more.
We recently spoke to two leaders at O'Grady Peyton International, a company of AMN Healthcare, to learn more about the immigration process and what international nurses can expect.
Immigration Support for International Nurses: An Overview
Michele K., senior director of immigration, licensure and credentialing for O'Grady Peyton, has worked with the agency for 34 years. During this time, she has helped guide thousands of international nurses through the immigration process.
"O'Grady Peyton has over four decades of experience in bringing international nurses to America," Michele said. "We basically hand-hold the nurse throughout the process."
If a nurse has not passed the National Council of State Boards of Nursing (NCSBN) NCLEX-RN exam, their first step would be to partner with O'Grady Peyton in their pre-NCLEX program. Each nurse is sponsored and guided through a program.
"We provide an education program, and then we will pay for their license, application, credentialing and their flight and hotel to their exam wherever in the world it is offered," Michele said. "For example, our nurses in Africa usually go to South Africa because there is an exam site there. The exam is also offered in London, Turkey, the Philippines, or we might bring them to America."
"Many nurses who work with us have already passed the NCLEX exam and hold an RN license. In those cases, they can begin collaborating directly with us throughout the visa screening and immigration requirements."
"We're here to support our nurses and we offer the shortest contracts in the industry," Michele continued. "We ask for a commitment of two years and sometimes there are sign-on bonuses, depending on the market. But we always have end-of-assignment bonuses. We take all the pain out of the process."
Nurses work at one facility for the duration of their two-year assignment and are employed by O'Grady Peyton. They are provided with extensive orientation to the clinical setting and allowed time to adjust clinically and culturally. The multidisciplinary team at O'Grady Peyton supports them throughout the transition.
"You will be our employee," Michele said. "We are responsible for pay and benefits, we ensure that your state license is issued and we pay for that, and we make sure you are prepared for immigration with all of the paperwork and letters. We basically tell you what your action plan is through the whole process. Processing a visa from application through starting an assignment takes anywhere from 15 months to two years. The timeline varies depending on the number of visas available and periods of delay called visa retrogression."
Partnering with Immigration Professionals
The staff at O'Grady Peyton are undoubtedly the professionals when it comes to immigration support for international nurses. Kirt T., the agency's director of immigration, explained that the team also provides social, emotional, and technical support for nurses when they arrive in America.
"The immigration piece does not stop once a petition is filed, and they receive a visa. We wrap our arms around the nurse and family, making sure they have housing and transportation," Kirt said. "Our support is very comprehensive from start to finish. We are experts in the immigration process, and we work very quickly through the complexities and issues that arise."
Being meticulous is a key factor in a successful immigration process, Michele noted. "You must be truthful and have all your information correct. You must get that right at the very beginning, so you do not slow the process later."
Managing Visa Retrogressions
Currently, the entry to the United States on a permanent visa is experiencing a visa retrogression, meaning some visa applications have been pushed back. Despite these challenges, O'Grady Peyton is still able to push through and get international nurses to America. It is still possible to submit your application and secure your place in line.
"We've been through retrogressions many, many times and we've gone through ones that were much more extensive than the current one," Michele said. "Our motto is you must keep moving. You want to get your file to that complete state so that when a visa is available for you the only step is the embassy appointment. The thing is not to stop with the process. Complete the English language and NCLEX processes, and get your application filed."
Kirt explained that visa retrogression is common. "Even during retrogression, we continue to process the applications as expeditiously as possible, from the petition all the way through to the National Visa Center."
Navigating Complex Issues for Immigrating Nurses
In addition to overcoming challenges such as visa retrogression, nurses can rest easy knowing that O'Grady Peyton also helps through other complexities, such as getting their family to America.
"We also plan for your family," Michele said. "Your dependents include your spouse and your children who are under 21 and unmarried. We make a difference in these nurses' lives and their families' lives. When we see a nurse pass NCLEX and you know you are going to get her a green card, you are not just changing her life – you are changing her kids' lives."
U.S. Immigration for Nurses Made Easy
Are you an international nurse who is ready to start your nursing career in America? We are here to help. Do not hesitate to embark on this exciting journey today!
"We are here to provide you with that support and one-on-one communication, where we are holding your hand the whole way through," Michele concluded. "We are here to advise you and explain everything to you. That is what you are getting from O'Grady Peyton – you are getting a family and you are getting people who care about your journey."
Apply today to take the first step toward working and living in America!