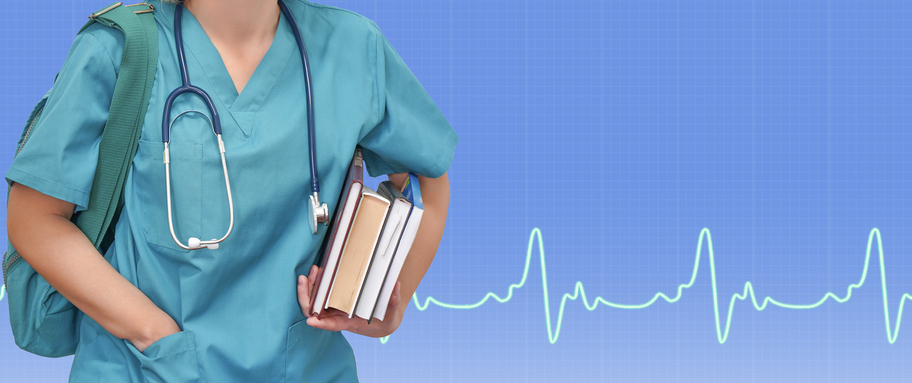 Top Travel Tips to Ace Your NCLEX Exam
After years of nursing education and nurse work experience, it's time to take the NCLEX exam in order to work in the United States. Don't drop the ball at the last moment – instead, use these top recommendations to successfully arrive at your exam location on time. Many nurses underestimate the amount of logistical preparation and familiarizing yourself with airports and ensuring you have all of the required credentials should not be handled the morning of, or even the day before, your travel date. Planning for the exam ahead of time will prevent disorder and keep you fully prepared. Below are the top travel tips to help you successfully arrive at your NCLEX exam location on time, refreshed, and composed.
Tip 1: Check Your Air Travel
Airports are bustling, and even for the frequent flyer, air travel can be overwhelming and stressful. Avoid the chaos of air travel by setting yourself up for success. Airports have websites and even social media accounts that share information about their operation methods, such as how much time before arrival is recommended and the required travel credentials.
A good rule of thumb is to plan to arrive three hours ahead of when your flight will take off to ensure you are not scrambling at the last minute and getting flustered rushing to your gate. Consider reserving transportation to the airport a day prior to taking off. You want your focus to be on the exam and arriving early alleviates other headaches that may arise from arriving last minute.
Your required documents checklist:
Do I have my photo IDs needed to fly?
Do I have my COVID-19 vaccination and/or testing documentation for all countries I will be traveling to and from?
Do I have money (cash) on me in case of an emergency?
Tip 2: Know Your Ground Route
Before you take off, book any ground transportation that may be needed to get you from the airport to the next location. If you're going straight to your hotel, call ahead and confirm whether they provide a shuttle service and how you can take advantage of that. If they don't offer a shuttle, arrange for safe and reliable transportation (like a taxi service, Uber, or Lyft) to take you where you need to go next. If you intend to use a transportation app like Uber or Lyft, make sure you have the app downloaded with up-to-date banking or credit card information saved.
Consider visiting the airport's website to review a map of the airport and terminals if you have connecting flights. International airports are usually large, so large that many have trams to take passengers to various terminals.
It's also recommended to keep your hotel address, exam address, and any important phone numbers (including your recruiter, for example) on you. Meaning, write it down on a piece of paper and keeping it in your pocket. You never know if you'll lose your phone or don't have access to a charger.
Tip 3: Fuel Your Body and be Ready to Go
Researching where your testing center is and how to navigate the center will save you enormous angst and worry. Understanding how far the testing location is from your hotel is key to being on time. You can talk to the hotel concierge to help with navigation since they're familiar with the area. Fuel up in the morning with a nutritious breakfast, and even pack a snack and water for along the way. Another pro tip is to bring an extra layer to put on – don't let a chilly testing center distract you from performing your best on your test. Challenges may happen and you need to adapt. Always arrive early, may it be at the airport or test location. With proper preparation, you will stay calm, and focused, and have an excellent performance on your NCLEX exam. Connect with your OGP representative to talk through any other concerns or transportation assistance needed prior to your trip.
For any additional questions please contact: Info@ogradypeyton.com or 912-352-0684 ext.2803.