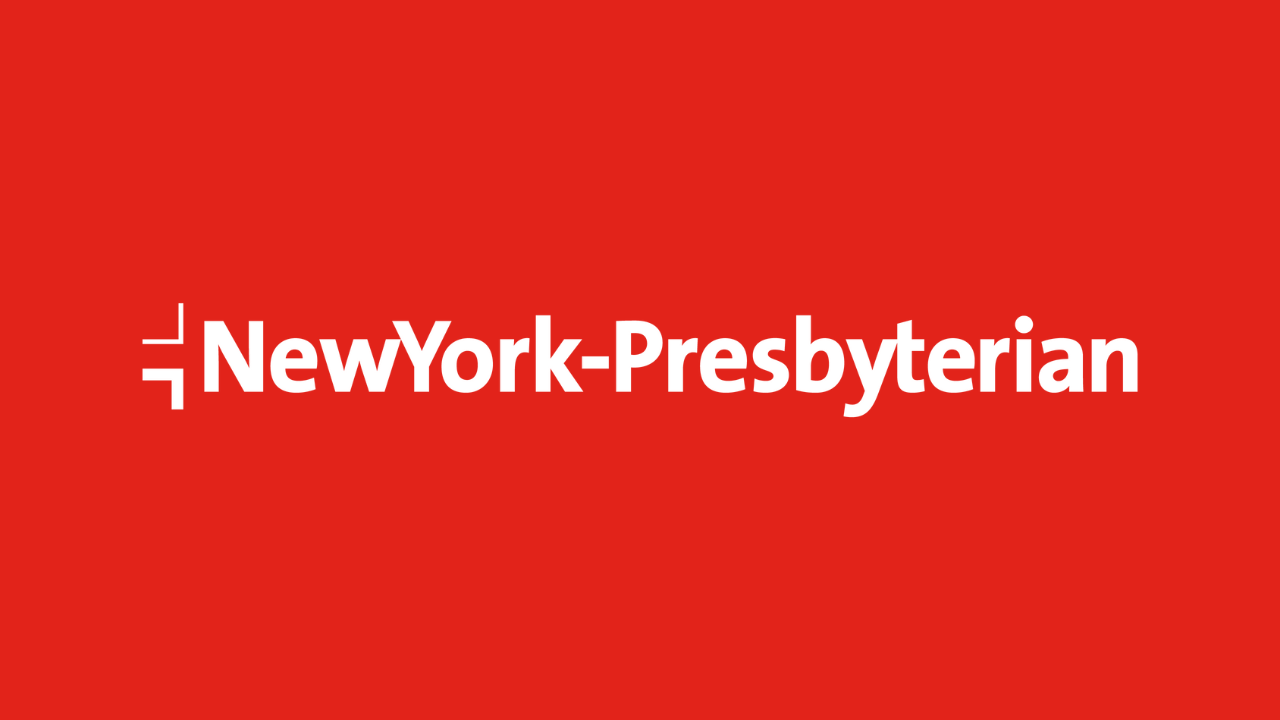 Watch: International Nursing Jobs at New York-Presbyterian
Would you like to work as a nurse in the United States? International nursing jobs allow you to experience a new country while expanding your professional skills in some of the world's premier healthcare facilities. But choosing where to work, and then getting there, can be a complicated and lengthy process.
So where should you start? Start with O'Grady Peyton International, the country's premier staffing agency for internationally-trained nurses, and get to know their healthcare partners, like New York-Presbyterian.
New York-Presbyterian, or NYP, is one of the largest and most comprehensive health systems in the United States, with several prestigious hospitals and an integrated system of primary care and specialty services.
To help international nurses learn more about working at New York-Presbyterian, O'Grady Peyton International recently hosted a live Facebook event with the health system's chief nursing officer, Wilhelmina Manzano, MA, RN, NEA-BC, several of the organization's nursing leaders, and our own Senior Director of Recruitment Deirdre O'Regan. This informative session is available to re-watch here.
During the recording of the live event, O'Regan, Manzano and other members of the New York-Presbyterian leadership team discuss nursing opportunities within their health system, and the benefits offered for international nurses. The event concludes with a question and answer session with nurses from around the world who attended the event.
Special Event: International Nursing Jobs with NYP
During this special online event for international nurses you'll hear from:
Wilhelmina Manzano, MA, RN, NEA-BC, Senior Vice President and Chief Nursing Officer for New York-Presbyterian
Deirdre O'Regan, Senior Director of Recruitment and Operations, O'Grady Peyton International
Laura Brihn, MSN-RN, Director of Talent Acquisition for New York-Presbyterian
MariLou Prado-Inzerillo, DNP, RN, NEA-BC, Vice President of Nursing Operations at New York-Presbyterian
John Carlo, RN, an emergency room nurse at NYP originally from the Philippines
After an introduction to the extensive New York-Presbyterian health system, the speakers answer questions from international nurses in various stages of their American journey. Viewers can learn about New York City and the surrounding locations where jobs with New York-Presbyterian are available; the quality of life; types of nursing jobs available; professional development opportunities; the working environment, including how several hospitals are ANCC Magnet-designated; and what makes New York-Presbyterian such a special place to belong.
Viewers will also hear the personal stories of international nurses who have come to work at New-York Presbyterian, with the help of O'Grady Peyton International.
Benefits of working at New York-Presbyterian
During the special online event, the nursing leaders at New York-Presbyterian shared some of their favorite things about living and working in the area:
The prestigious New York-Presbyterian medical system offers opportunities across all types of healthcare facilities, from top-ranked academic medical centers to community hospitals and specialty clinics;
Nurses can choose from a variety of lifestyle options, from the heart of the city to the outer borough neighborhoods to the tree-lined suburbs;
New York is a gateway for immigration to the United States, and nurses at New York-Presbyterian can make a real difference among a culturally rich and diverse community;
New York City is the most populous city in the United States, and a world-renowned travel destination that borders the Atlantic Ocean; in addition to big-city amenities, residents can enjoy hiking, camping, water sports and other recreational activities just outside the city;
The city and the surrounding area gives nurses nearly unlimited choices for entertainment, dining, shopping and cultural enrichment; the mass transit system also operates 24 hours a day, making it easy to get anywhere you want to go;
Some of the top attractions in New York City include: the Statue of Liberty, Central Park, the Empire State Building, the Metropolitan Museum of Art, the National 9/11 Memorial and Museum, the Broadway theater district, Times Square, the Bronx Zoo, and numerous professional sports venues;
Nurses coming to New York-Presbyterian will enjoy a professional nursing environment with outstanding career opportunities, as well as talented clinical staff, leadership support and cutting-edge equipment;
International nurses at New York-Presbyterian participate in a robust orientation program and have nurse mentors to provide guidance and help them succeed in their new role.
About New York-Presbyterian
New York-Presbyterian is one of the most comprehensive, integrated academic health care delivery systems in the United States, with a talented staff that is dedicated to providing the highest quality, most compassionate care and service to patients in the New York metropolitan area, nationally, and throughout the globe. In collaboration with two renowned medical schools, Weill Cornell Medicine and Columbia University Vagelos College of Physicians and Surgeons, New York-Presbyterian is consistently recognized as a leader in medical education, groundbreaking research, and innovative, patient-centered clinical care.
During the online event hosted by O'Grady Peyton, international nurses learn about a number of New York-Presbyterian's special features and recognitions, such as:
New York-Presbyterian (NYP) is consistently ranked among the nation' top 10 hospitals by U.S. News & World Report;
The NYP health system has 10 hospital campuses with more than 4,000 total beds, located throughout the boroughs of New York City and in the surrounding areas;
Eight of the system's 10 hospitals have earned Magnet designation from the American Nurses Credentialing Center (ANCC), signifying their commitment to nursing excellence;
Nearly 11,000 registered nurses work for NYP, and approximately 94 percent of them have earned a bachelor's degree (BSN) or higher.
How O'Grady Peyton partners with New York-Presbyterian
O'Grady Peyton International (OGP)—the U.S. leader in international nurse staffing and placement for more than 40 years—is proud to partner with NYP to recruit and place nurses in their prestigious hospitals and facilities.
The O'Grady Peyton team works with international nurses to help them through the application and relocation process, including full licensure and nurse visa assistance. In turn, OGP ensures that each nurse candidate is fully vetted and prepared to succeed in their nursing role.
Ready to start your international nursing journey?
The team at O'Grady Peyton is ready to connect you with nursing jobs at NYP and other healthcare systems across the nation, based on your specialty. We handle relocation, testing requirements and other logistics, with an experienced team that will help you every step of the way.
Are you an international nurse with questions about coming to work in the USA?