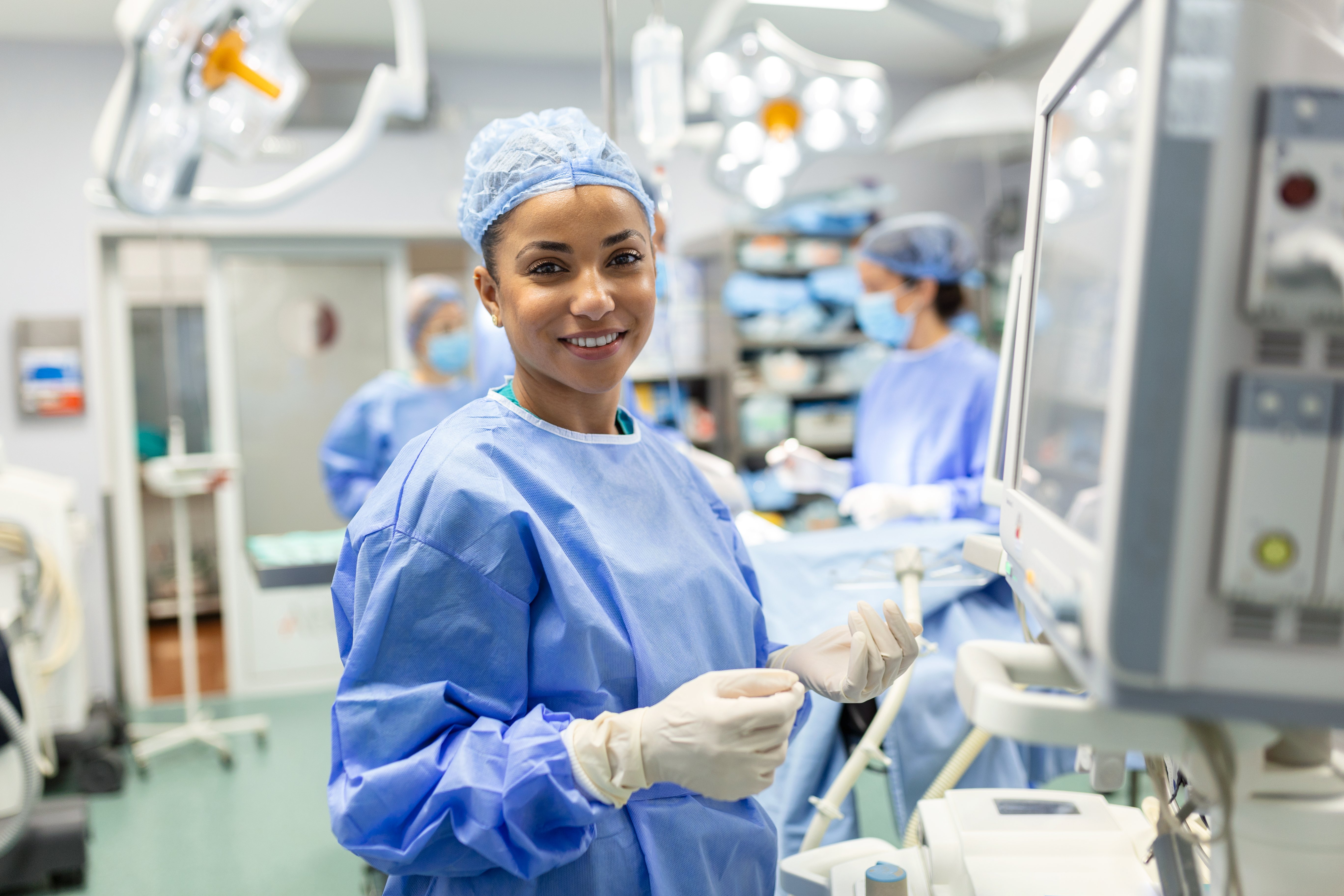 International Nurses' Challenges and Solutions
Working in the United States is a dream for many international nurses, and an exciting adventure. However, it's not uncommon to encounter a few challenges when making such a major career and lifestyle change—especially at first.
Fortunately, internationally-educated nurses don't have to let those obstacles hold them back. Being aware of common challenges can help potential travelers prepare to meet them head on and enjoy a successful assignment and career in America.
Common challenges faced by international nurses
One tip from Jason R., a senior manager for clinician support, and Quanesha T, a clinician support specialist for staffing agency O'Grady Peyton International, an AMN Healthcare company: always consult your clinical support team if you encounter any challenging situation. This specially trained group has a wealth of information and experience to help international nurses and are adept at finding solutions that will work for you.
Every international nurse's experience working in the United States will be unique, but the following represent a few challenges that are universal.
Languages and communication
Every internationally-educated nurse who wants to come work in the United States must pass the NCLEX, the nationwide examination used to assess competencies in nursing school graduates who are seeking licensure. They must also pass an English language exam.
But the English you learn in school to pass a test is different from the English that's used more casually on the street–or in the hospital. Plus, if English is not your first language, you may speak with an accent that makes it difficult for some patients to understand you, and it can make communication more difficult.
You can access an online course to help with your pronunciation and enunciation of English words, which can help you communicate effectively with your patients and colleagues. In fact, you can access those courses before you even start working, notes Jason. Courses like these and more tools are part of the fantastic list of resources clinicians receive from a team of experts during their contract with O'Grady Peyton International.
Cultural competence and sensitivity
You're accustomed to your own culture's approach toward interacting with other people. But you will be caring for a diverse array of patients in the United States, and there's a good chance you won't be familiar with their cultural norms. That could result in some missteps or clashes.
The ability to deliver culturally sensitive care is important because it's good for your patients. When they feel respected and understood, they'll experience greater satisfaction with their care, and they'll be more likely to follow care recommendations.
Upon starting your contract with O'Grady Peyton International, you will be assigned a clinician support specialist and clinician manager to help guide you in your journey to the U.S.Your clinical manager at O'Grady Peyton can provide information and cultural training that will guide you in learning about social expectations and norms among the patient populations you'll likely encounter. The clinical team also communicates with healthcare organizations to give them background about cultural norms among their international nurses so they can anticipate and address any possible stumbling blocks.
Adapting to different healthcare systems
The healthcare system in the United States will undoubtedly be different from the healthcare system in your home country, and it can take a little while to learn how it functions. Set yourself up for success by learning as much as you can before your arrival and make a list of questions to ask during your orientation at your new hospital.
"That's a great time to ask about things that you may not be 100 percent familiar with," says Jason. "You can ask them to clarify information and say, 'Can you explain this to me one more time?'"
O'Grady Peyton also has a clinical support team of nurses who are there to answer any clinical questions you may have. "That is their bread and butter," notes Jason.
Homesickness and emotional well-being
When you're living and working half a world away from home, it's only natural that you might experience a few spells of homesickness. It might not hit right at first, however. You might think you've weathered the transition just fine, but somewhere around the three-month mark homesickness can strike.
If these feelings persist, Quanesha suggests turning to an employee assistance program offered by an employer. With O'Grady Peyton International, you have access to our employee assistance program (EAP) for free confidential counseling sessions to talk about your feelings. You might also seek out some of your fellow nurses, especially other international nurses, and spend some time together so you feel a little less alone.
Another tip: look for fun activities to try in your new community. If you need recommendations, ask your clinical support specialist for ideas. Quanesha notes that she loves to research ideas and share them with her nurses.
Eventually, you'll start to feel better adjusted. But whenever you feel you need support, don't be afraid to ask for it.
Legal and regulatory challenges
Maintaining all the appropriate legal requirements and licensure can be complex when you're practicing internationally.
Fortunately, you don't have to worry about managing certain details all by yourself.. Your clinician support specialist will also contact you by email, and they or the credentialing team can help you pursue renewals and take other steps to remain compliant with regulations while working in the United States.
"You're not alone with any of this," says Quanesha.
Learn more about international nursing in the U.S.
If you've been dreaming about nursing jobs in the United States, the O'Grady Peyton International team is ready to make your dream a reality. We can connect you with your ideal assignment, prepare you for success, and help you overcome any challenges you may encounter.
Learn more about our USA Nursing Program, or apply today to start your international nursing journey.